Special Offers & Packages
Book Your La Paz Hotel at the Lowest Price
In The Marine Waterfront Hotel you'll always find the best La Paz hotel deals. Save by booking online promotions, packages and La Paz hotel discounts on this official website and enjoy the most exclusive experience at the lowest price.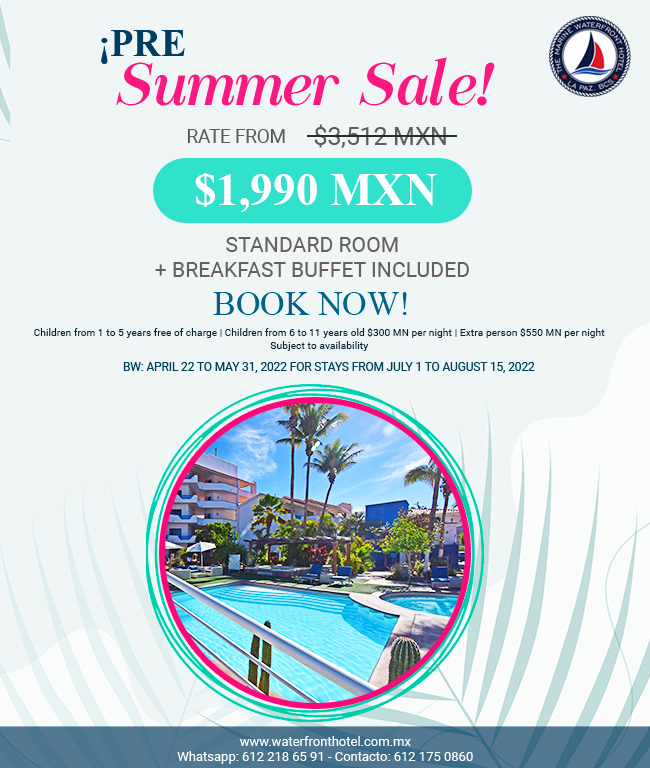 Pre SUMMER Sale!
Rate from $1,990 MXN
Standard Room
Breakfast Buffet included
BW: April 22 to May 31, 2022 for stays from July 1 to August 15, 2022
| Children from 1 to 5 years free of charge | Children from 6 to 11 years old $300 MXN | Extra person $550 MXN | Subject to availability
Book now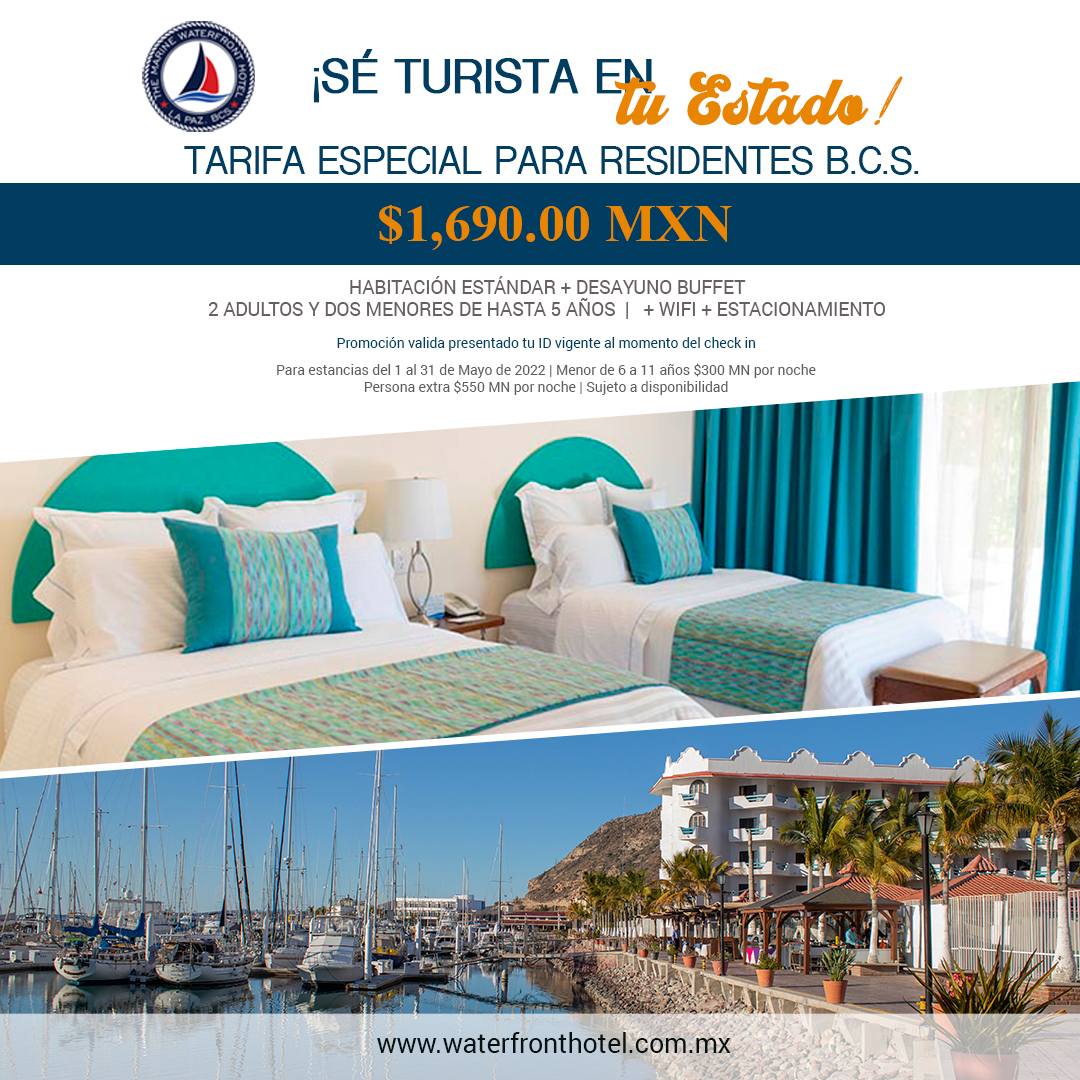 ¡Sé turista en tu estado!
Tarifa special para Residentes de Baja California Sur.
Tarifa desde $1,690 MN
Habitación Estándar
Desayuno Buffet incluido
Promoción valida presentado tu ID vigente al momento del check in. | Válido para estancias del 1 al 31 de Mayo de 2022 | Menor de 5 años sin costo | Menor de 6 a 11 años $300 MXN | Persona extra $550 MN | Sujeto a disponibilidad
Book now